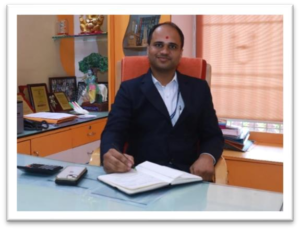 In this era of global transformations since its inception, Smt. BNB Swaminarayan Pharmacy College, Salvav, Vapi has been a hub for top-notch education and cutting-edge research in the field of Pharmacy.
Pharmacy, as a profession, holds an integral role within the healthcare system, not only in India but worldwide. It has expanded significantly, setting new benchmarks within the Indian education system and offering promising career opportunities. Pharmacy stands as an esteemed profession among various higher education courses in India, leading to an increased demand for Pharmacists. India now ranks as the third-largest healthcare professional group globally, uniquely trained to provide pharmaceutical services. In light of these developments, BNBSPC aligns closely with its vision and mission as a hub of academic excellence and research, committed to nurturing professionally competent, ethically sound, and proactive Pharmacists.
We are dedicated to providing state-of-the-art facilities, coupled with an exceptional team of highly qualified and committed teaching staff, to nurture the pharmacists of tomorrow. Our Training & Placement Cell maintains strong ties with the industry, actively shaping the career paths of our students. Moreover, we organize a wide range of activities, including training sessions, guest lectures, seminars, conferences, workshops, sports events, and cultural activities, to foster the holistic development of each student. Our efforts to equip students with essential soft skills, ensuring their readiness for the competitive pharmaceutical industry, are notable.
Our institution will persist in its pursuit of excellence in pharmaceutical education and research, aiming to become a global leader in pharmaceutical sciences. Our vision extends to bolstering healthcare across the nation.